The AZ MediQuip Team
Mark Nicotera, Owner
Mark purchased AZ MediQuip (then known as G&S Medical Services) in December 2011. Under Mark's leadership, AZ MediQuip has twice been named as #1 Home Medical Equipment Provider by Ranking Arizona Magazine (2014 & 2015). Mark has management and executive level work experience in big box retail and in equipment finance.

Originally from Wisconsin, Mark has also lived in the Chicago and Dallas metro areas and southwest Connecticut.

Mark is very hands on at AZ MediQuip, working side-by-side with his team and supporting customers. In his spare time, Mark enjoys volleyball, running and hiking. He is also a proud father of three grown children.



---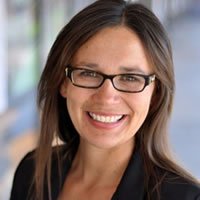 Sara Barber, Director of Marketing and Business Development
Sara is a graduate of ASU's W.P. Carey School of Business. While at ASU she studied Marketing and Healthcare Economics.

Sara brings years of health care experience and a passion to help people.

In her spare time, Sara enjoys cooking at home and raising her three active children.




---
Mike Radzik, Store Manager, Mesa
Mike came from Nissan Research and Development where he specialized in brake safety. He brings a broad knowledge of home medical equipment and professionalism to our team.

Mike was formerly Logistics and Service Coordinator for AZ MediQuip and as such understand all aspects of our customers needs and expectations.

Mike enjoys outdoor activities like camping, fishing, and hunting. He is also a proud father of two children.



---
Lori Carlson, Store Manager, Chandler
Lori has a strong background in home medical equipment sales and caregiving. She brings compassion and desire to help individuals and/or their caregivers.

When she is not working, Lori enjoys crafting and especially sewing.

Lori is a proud mother of two adult children.



---
Kevin Behrmann, Store Manager, Scottsdale
Kevin has been in retail management for the past 4 years. He has prior experience with large medical manufacturing. He is happily married with 2 young children. Kevin is a active hockey player and coach. He also enjoys golf and the beach.
---
Fernando Celaya, Store Manager, Peoria
Fernando has worked in the home medical equipment industry for 17 years. He brings a broad knowledge of products as well as retail operations. He is a proud husband and father to 6 children. When he is not working he enjoys playing pick-up basketball games, exploring real estate deals, and having cookouts with his family..



---
Jennifer Babcock, Sales Support
Jennifer has her Associates Degree form Scottsdale Community College. She has been in the healthcare field for 8 years working directly with patients and families.

When she is not working she enjoys cooking Italian food, motorcycle rides, and being around her family.

Jennifer is a proud mother of two boys.





Diane Richmond, Relationship Manager
Diane has an extensive background working in the retail home medical equipment industry. She is a proud mother of two adult children and enjoys cooking and spending time with her family.
---
Vicki Daniels,
Marketing Manager - West Valley
Vicki has an extensive background in sales and customer service. She has been a resident of Arizona for 6 years. Vicki loves spending time with her family and girlfriends. She is a professional makeup artist and loves skincare and learning new glamour application techniques. Vicki is a "professional shopper", loves reading, enjoys traveling and mandatory spa days!



---
Becky Conlon, Relationship Manager
Originally from Alaska, Becky has lived in Arizona for 10 years. She brings an extensive background in sales and customer care. She is married with four kids. In her spare time, Becky enjoys listening to music, reading and spending time with her dogs.



---