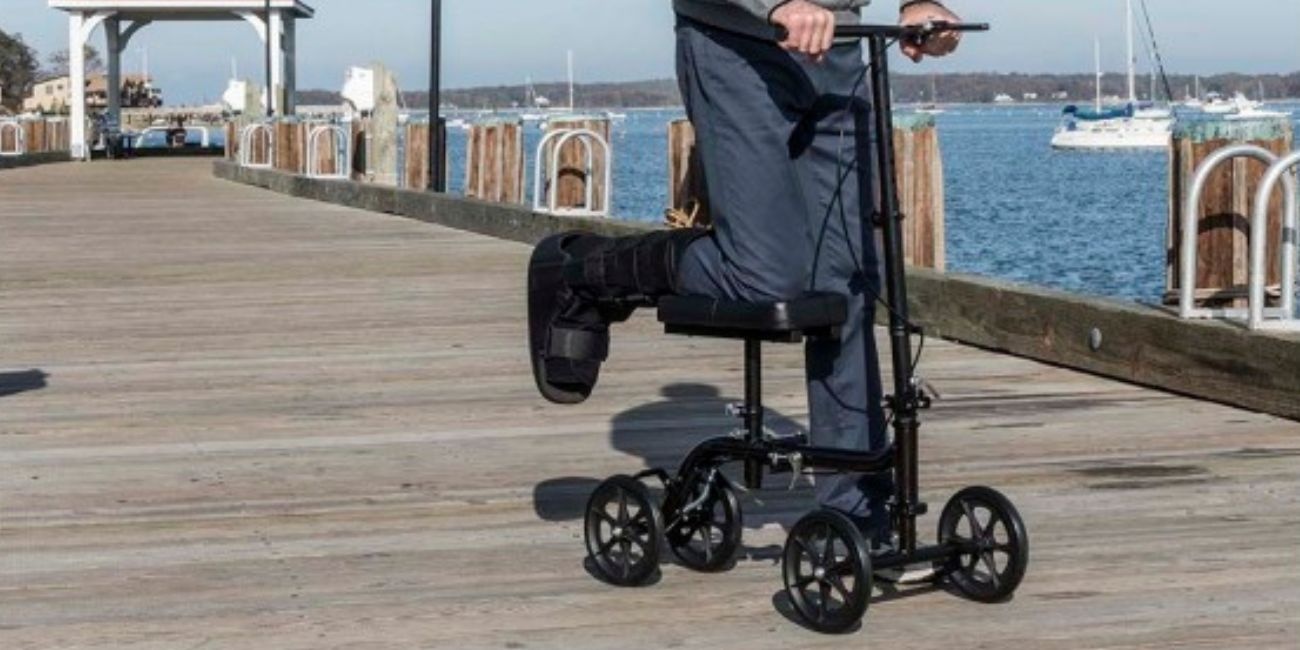 Recovering from an injury or surgery can greatly impact your mobility. That's why we offer a range of knee scooters available for weekly and monthly rentals to provide you with the freedom and support you need during your recovery journey.
Our rental inventory includes two fantastic options: the Vive All-Terrain Quad Knee Scooter and the AZM Knee Scooter.
The Vive All-Terrain Quad Knee Scooter is designed to tackle any terrain with ease. Its sturdy construction and rugged tires make it perfect for outdoor use, allowing you to navigate through grass, gravel, and uneven surfaces effortlessly. With its adjustable knee pad and handlebars, this all-terrain knee scooter ensures maximum comfort and stability, enabling you to maintain an active lifestyle during your recovery.
For a more compact and versatile option, we offer the AZM Knee Scooter. This knee scooter provides excellent maneuverability and stability, making it ideal for both indoor and outdoor use. Its lightweight design, adjustable knee pad, and handlebars allow for a customized fit, ensuring a comfortable and smooth ride.
Both knee scooters are equipped with durable brakes, offering you complete control and safety. Our rental options provide you with the flexibility to choose between weekly and monthly durations, depending on your specific needs.
Knee Scooter Rentals in Arizona
At AZ MediQuip, we prioritize your comfort and convenience. Our knee scooter rentals are meticulously maintained and thoroughly sanitized, ensuring your safety and peace of mind. Our friendly and knowledgeable staff is available to assist you in selecting the right knee scooter for your unique requirements and provide any necessary instructions for safe operation.
Regain your mobility and independence with our top-quality knee scooter rentals. Contact us today to explore our rental options and take the first step toward a faster and smoother recovery.
For all rentals, we proudly offer OPTIONAL in-home delivery to make your rental experience more comfortable and convenient. Fees may apply.