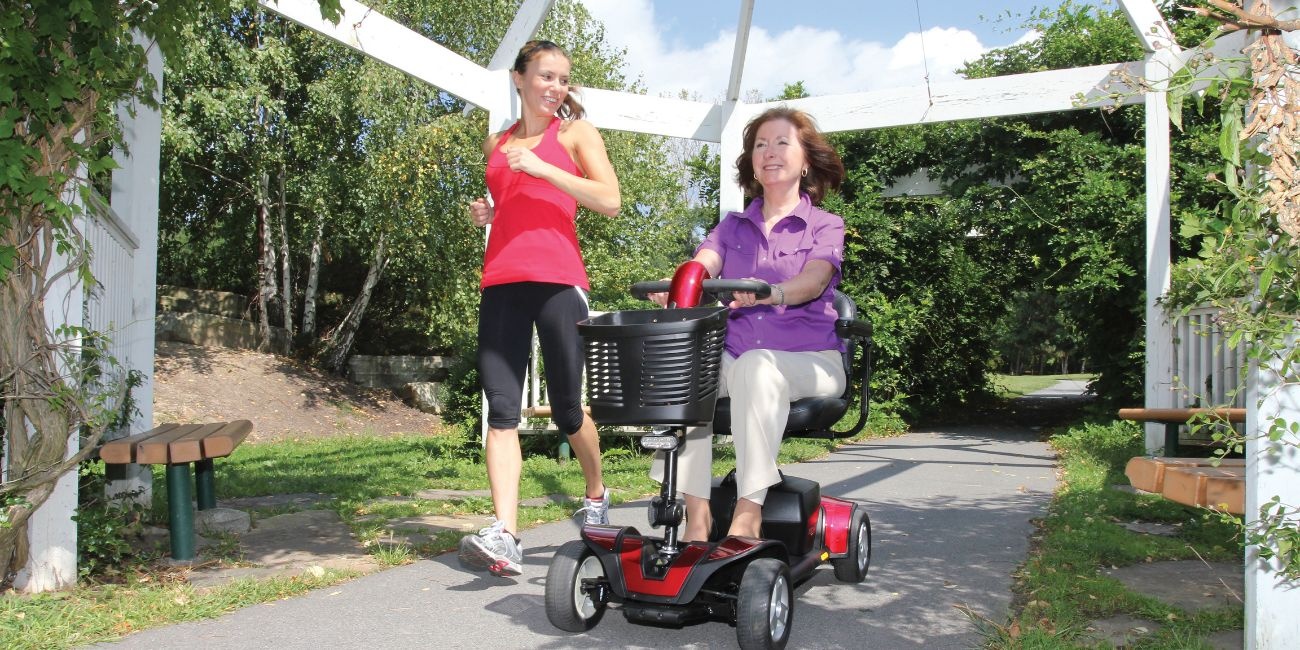 We understand the importance of staying mobile and independent, which is why we offer a wide range of power mobility solutions available for rental. Whether you're visiting Arizona for a vacation, recovering from an injury or surgery, considering a power mobility purchase, or simply need assistance for a special occasion, we have you covered.

Our rental inventory includes top-quality mobility scooters, power wheelchairs, and ramps, all designed to provide safe and reliable transportation. With flexible rental options available on a weekly or monthly basis, you can choose the duration that suits your needs best.
Mobility Scooters & Power Wheelchair Rentals in Arizona
Explore the scenic beauty of Arizona, attend a spring training game, or enjoy quality time with your loved ones, knowing that our power mobility rentals will provide you with the freedom and convenience you desire. Our experienced team is dedicated to ensuring your satisfaction, offering reliable equipment and exceptional customer service.

Discover the benefits of power mobility without the commitment of purchasing. Contact us today to book your power mobility rental and experience newfound independence and mobility like never before.
Rent a Mobility Scooter (Power Scooter)
| | |
| --- | --- |
| | Mobility scooters are the ideal solution for people who need a little help getting around. We offer 3-wheel and 4-wheel mobility scooters for rent. Most of our mobility scooters have a 300 lbs. weight capacity, please call if your needs differ. |
| | | | |
| --- | --- | --- | --- |
| Product | Monthly Rate | Weekly Rate | Book Your Rental |
| 4-Wheel Power Scooter | $225 | $75 | |
| 3-Wheel Power Scooter | $225 | $75 | |
Rent a Power Wheelchair
| | |
| --- | --- |
| | We offer compact, portable power wheelchairs for rent that can be easily disassembled and transported in your vehicle. The easy-to-use joystick and hand controls can quickly be repositioned for left or right hand users. These products have a 300 lbs. weigh capacity with a standard seat size of 18″ wide by 16″ deep. We do offer an optional 20″ wide seat and options for heavy duty products. |
| | | | |
| --- | --- | --- | --- |
| Product | Monthly Rate | Weekly Rate | Book Your Rental |
| Power Wheelchair | $300 | $100 | |
Rent 3 ft. or 6 ft. Wheelchair or Scooter Ramps
| | |
| --- | --- |
| | For patients renting mobility products, stairs and entry ways are often overlooked. Our three foot and four foot rental ramps make getting into your home, office, and other places as easy as maneuvering with our scooters and wheelchairs. Our ramp rentals are affordably prices and will perfect compliment your rehabilitation and recovery. |
| | | | |
| --- | --- | --- | --- |
| Product | Monthly Rate | Weekly Rate | Book Your Rental |
| 6-ft. Ramp | $105 | $35 | |
| 3-ft. Ramp | $50 | $35 | |